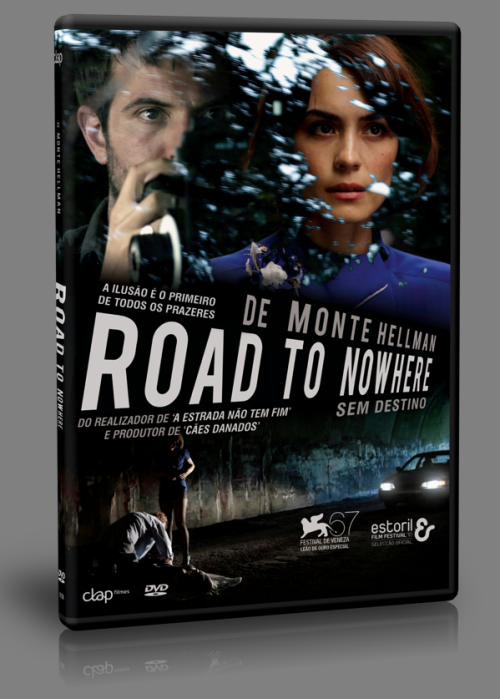 É um filme que (con)funde realidade e ficção, intriga e especulação, suicídio e homicídio, cinema e amor (cinema com base num amor e amor com base no cinema), uma atriz demasiado parecida com a personagem que vai interpretar e diversas outras rimas que transformam a poesia abstrata da sua ação no mais fascinante puzzle cinematográfico estreado por cá em 2011 (nivelando-se, nessa perspetiva, apenas com o igualmente histórico "A árvore da vida", de Terrence Malick). Ou, seguindo a citação do próprio Monte Hellman impressa na contracapa do dvd, "Este filme é um enigma impossível. Cabe a cada espetador resolvê-lo sozinho." O realizador, que completa em julho 80 anos, concebe nesta sua primeira longa metragem em mais de duas décadas um filme dentro de outro filme, fulgurante súmula das marcas autorais que lhe admiramos em clássicos como "Ride in the whirlwind" (1965), "The shooting" (1967) e, sobretudo, a sua obra prima, "Two-lane blacktop" (de 1971, referido na capa deste dvd como "A estrada não tem fim", título português que ironicamente seria bem mais fiel ao original neste "Road to nowhere"). Um regresso quase perfeito de um esteta incomparável na história da (sétima) arte, apologia cristalina do cinema como sonho, ou seja, como hipótese suprema da liberdade narrativa.
dvd "Road to nowhere – Sem destino" ["Road to nowhere"], de Monte Hellman, com Shannyn Sossamon, Tygh Runyan,…
Clap Filmes, 2010 / 2011
João Eduardo Ferreira:
"Road to nowhere" é como entrar numa auto-estrada Jean-Luc Godard. Olha a história através da imagem espelhada na objetiva. Não a desvenda, intriga, e devolve-a ao espectador para que resolva a charada quando chegar a casa. Alguém, expectante, aguarda na estação de serviço David Lynch.