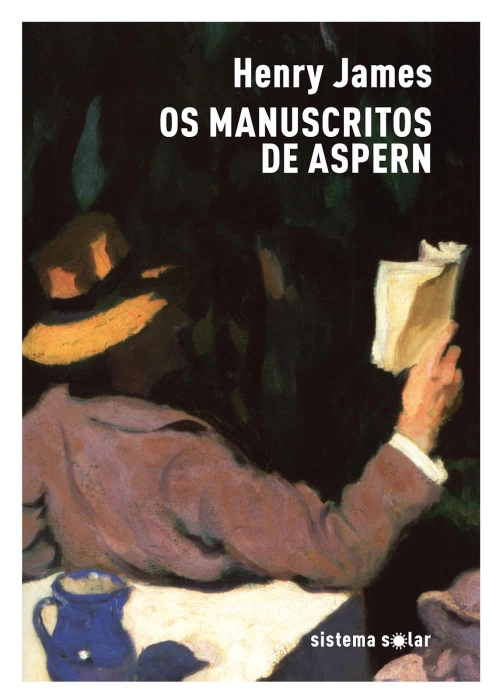 Uma novela que representa um dos mais subtis "divertimentos" do escritor britânico Henry James (1843 / 1916), nome central do realismo literário do séc. XIX, autor de obras como "The turn of the screw", "The portrait of a lady" ou "Daisy Miller". A odisseia dos escritos do poeta imaginário Jeffrey Aspern desemboca na clivagem cultural Europa/América.
livro "Os manuscritos de Aspern", de Henry James
Sistema Solar, 2012
João Lopes:
Como refere Aníbal Fernandes (tradutor) na apresentação desta edição, "Henry James escreveu ao contrário dos êxitos literários do seu tempo". Dir-se-ia que "Os manuscritos de Aspern" se pode também classificar como um livro "ao contrário" dos grandes romances do autor. Pela brevidade da novela, sem dúvida, mas sobretudo por um efeito de condensação que apetece classificar de "mozartiano", como se neste pequeno Divertimento pudéssemos encontrar as matrizes fundadoras das sinfonias. Passados 125 anos sobre a sua primeira publicação (Atlantic Monthly, 1888), há nesta investigação que o narrador empreende em torno dos manuscritos perdidos de Jeffrey Aspern (um poeta imaginário) duas linhas de força a que, para lá das especificidades do nosso presente, continuamos a ser sensíveis: em primeiro lugar, a clivagem cultural entre europeus e americanos, sendo James, enquanto americano "europeizado", a prova ambígua de tal clivagem; depois, a noção amarga e doce segundo a qual a obra de um artista pode existir num jogo permanente entre conhecimento e ocultação, como se fosse vocação do próprio trabalho artístico escapar-se sempre a qualquer síntese definitiva. James distingue-se como viajante obsessivo de tais temas, e não é a menor das maravilhas destas páginas a sensação de que os extremismos da pulsão dramática podem ser atravessados pelo humor mais contido e desconcertante.